1. Picnicking & barbecuing

Food is an essential element of Newroz. Families gather together in the nature and eat all the special foods that are traditional for this day: dolma, kofta…
2. Wearing Kurdish clothes

Wearing Kurdish attire is very important in this day. Newroz is a defining moment for Kurds each year, and this is the occasion to show off traditional clothing.
3. Dancing and singing with family and friends

Music is also an essential part of Newroz celebrations. It is not uncommon to see people starting to dance on the streets, especially in the traditional Kurdish way of dancing: in a circle and holding hands.
4. Playing games

Playing games is also a very important part of Kurdish celebrations of Newroz. One of the most infamous ones is Dama, where two players challenge each other in "eating" as many pieces of the other's. It can be rough, but sure it is fun!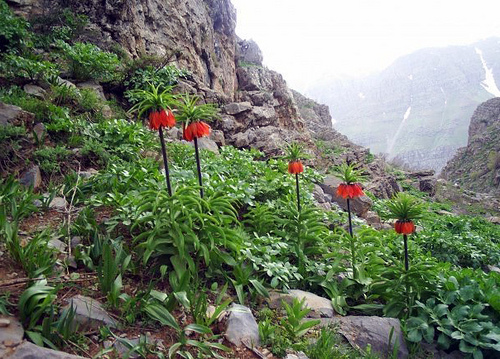 5. Walking around in the nature

Newroz is first and foremost the celebration of life and rebirth. The temperate climate usually offers a mild temperature that lets everyone enjoy a nice day in the open to rediscover nature at the beginning of Spring.
6. Eating seeds all the day

Although seeds do not really make you full at all, Kurds love to nibble during the day! It is more of a passtime, rather than actually eating really..
7. Letting your many aunts consume your cheeks with kisses

Newroz is all about family as well. Many Kurds in the diaspora go back to their homes from all around the world. It can be a bit overwhelming, but to be close to your dear ones on this day sure warms your heart.
8. Sitting around fire and telling jokes

Fire is the symbol of Newroz. Many bonfires can be spotted literally everywhere: in the towns, in the mountain, along rivers. At night, when the sun goes down, everyone gathers around fires to listen to the elderly tell about past legends and stories, but also to tell jokes!